We'll Help You Break Into Tech And Double Your Income


With No Experience In As Little As 3 Months!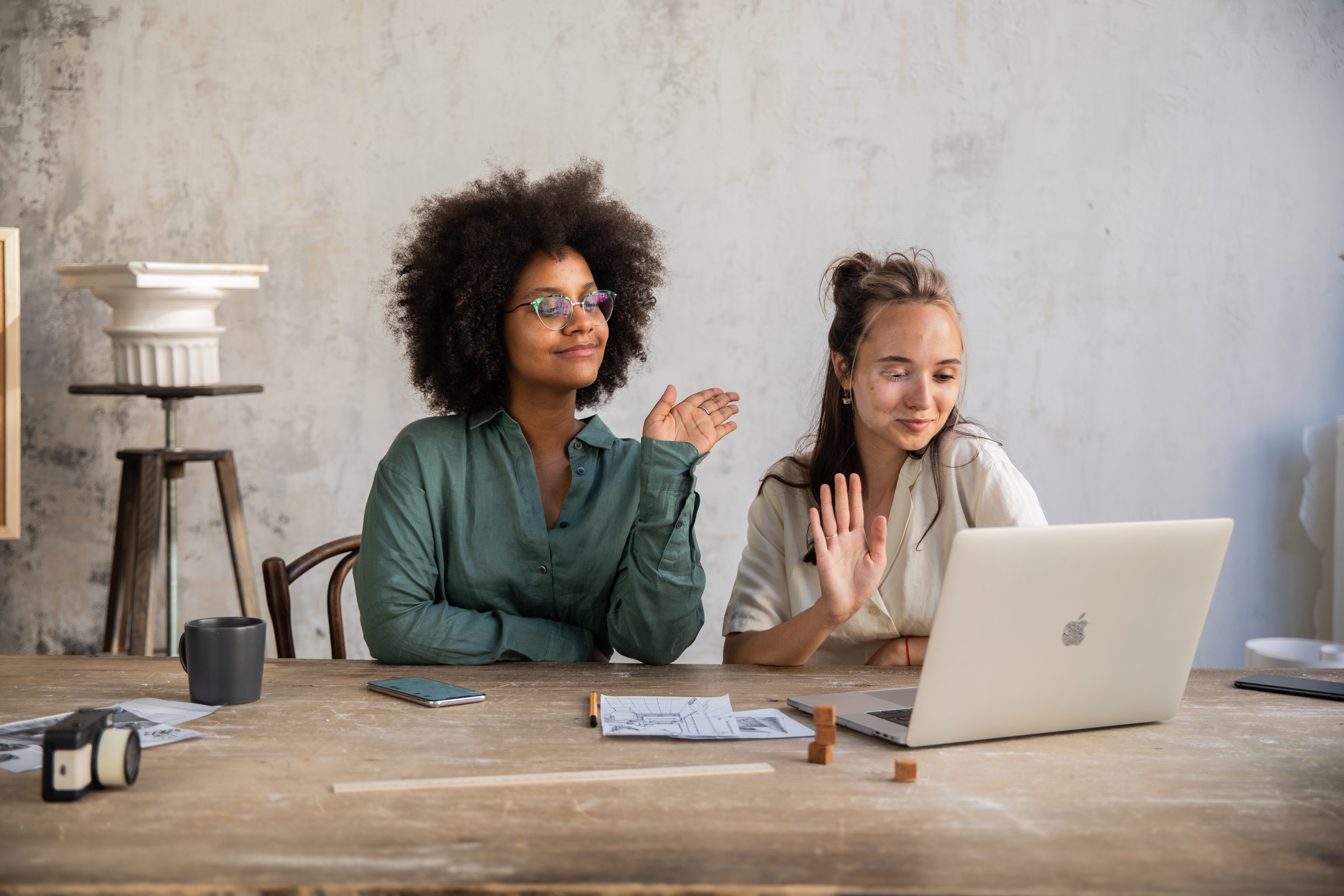 LIVE CLASSES
You'll have weekly live online classes. It'll feel like you're in the classroom room, with your fellow students and instructor!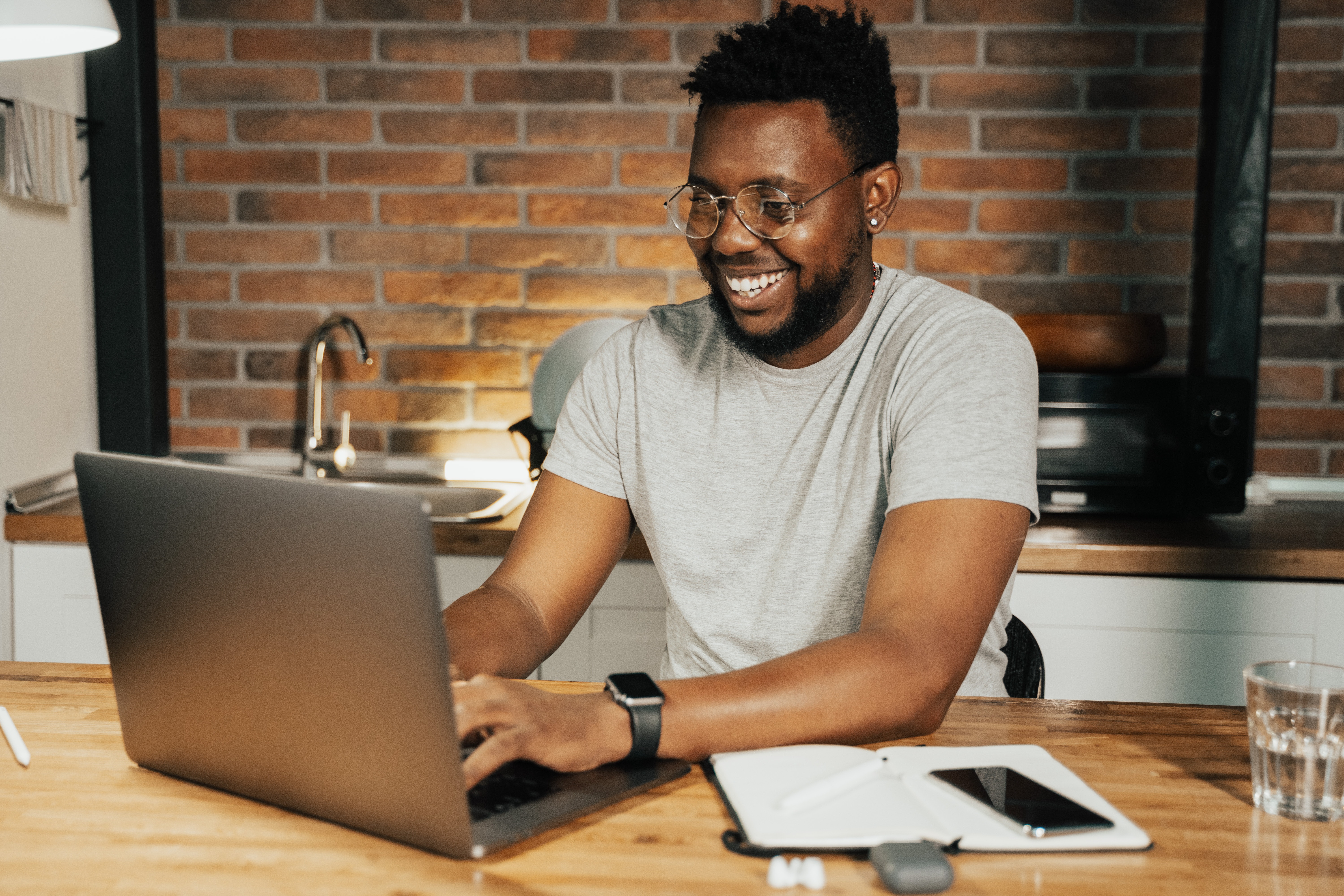 ONLINE TRAINING
This program includes on demand lectures. Which means you can train whenever you like, wherever you like! You make your training schedule!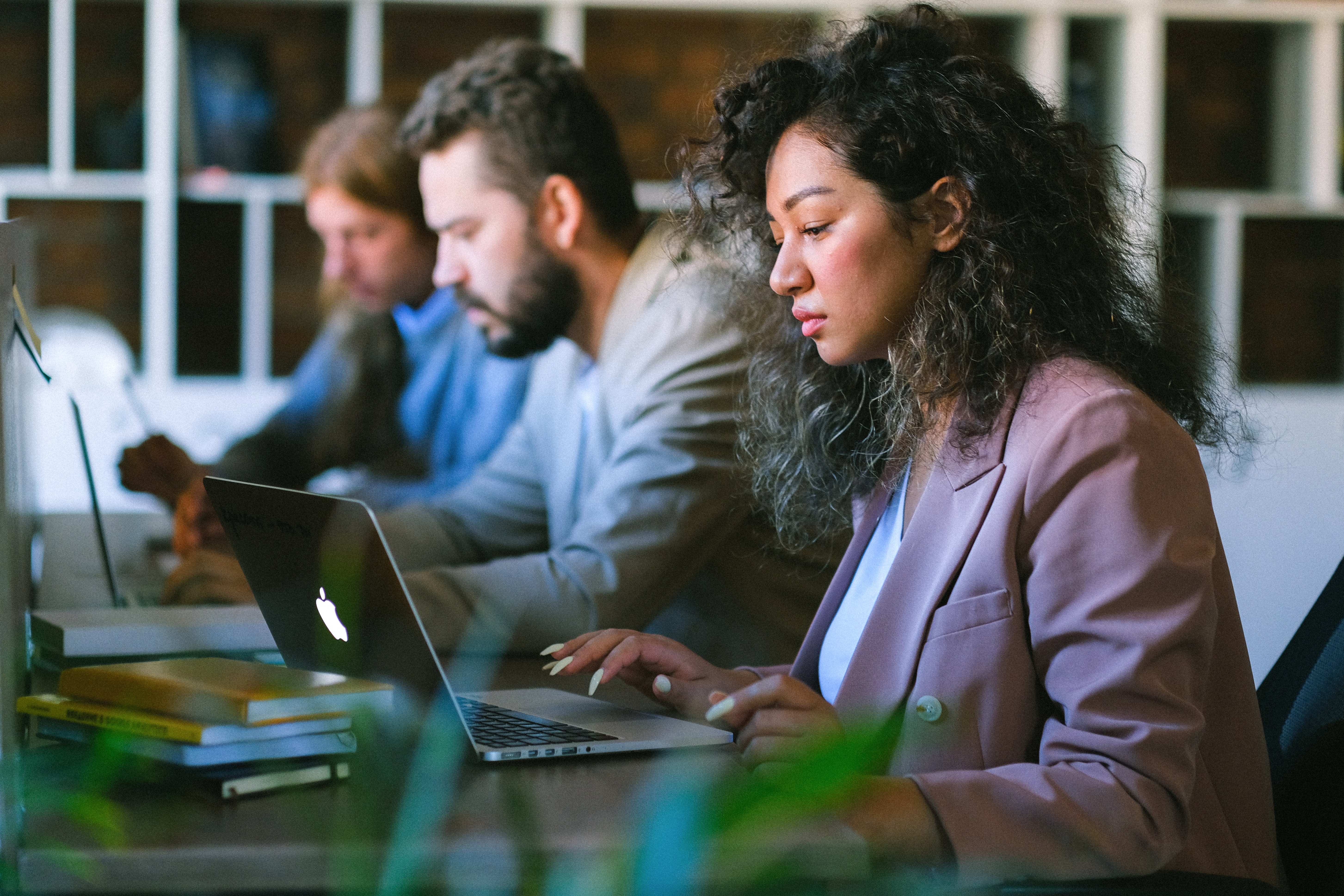 REAL WORLD TRAINING
Gain experience via real world scenarios. These exercises will reinforce the topics learned and prepare you for working in tech.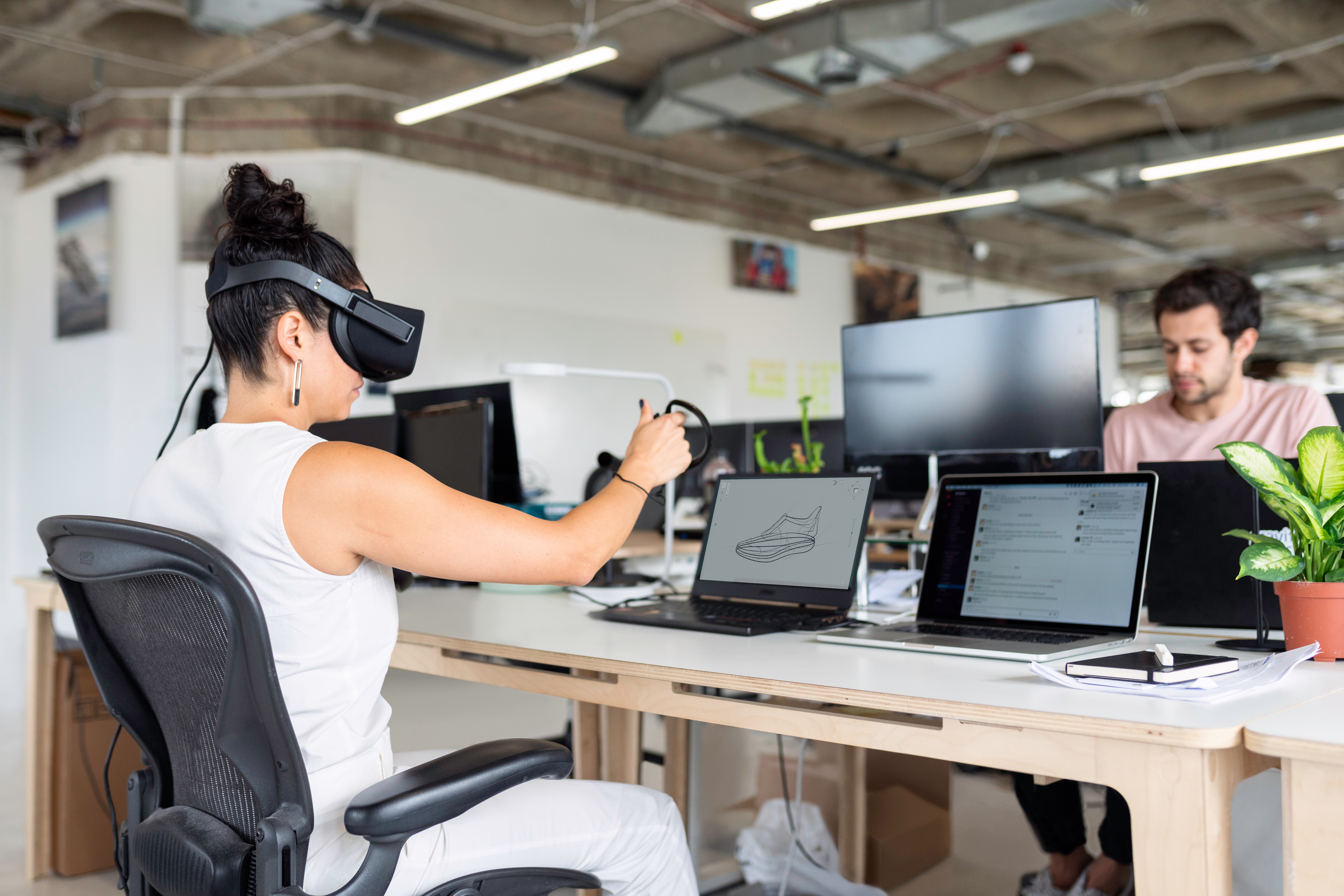 SIMULATIONS
Simulated tests are throughout the entire program. To include a final exam to solidify your knowledge and prepare you for certification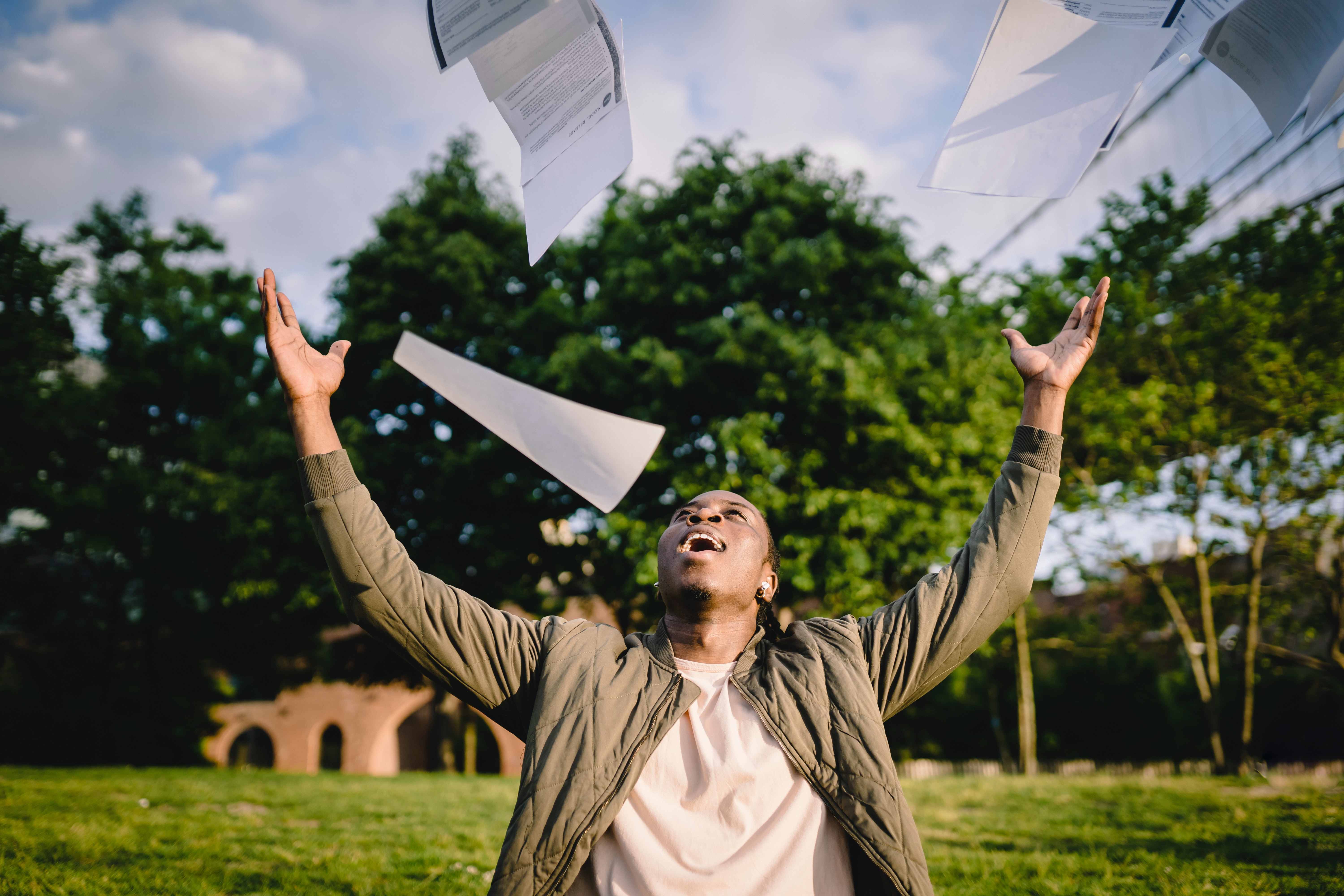 COVERED CERT COSTS
You won't have to worry about the costs of the certs, we got you covered! You'll begin acquiring certs in just the first two weeks of training!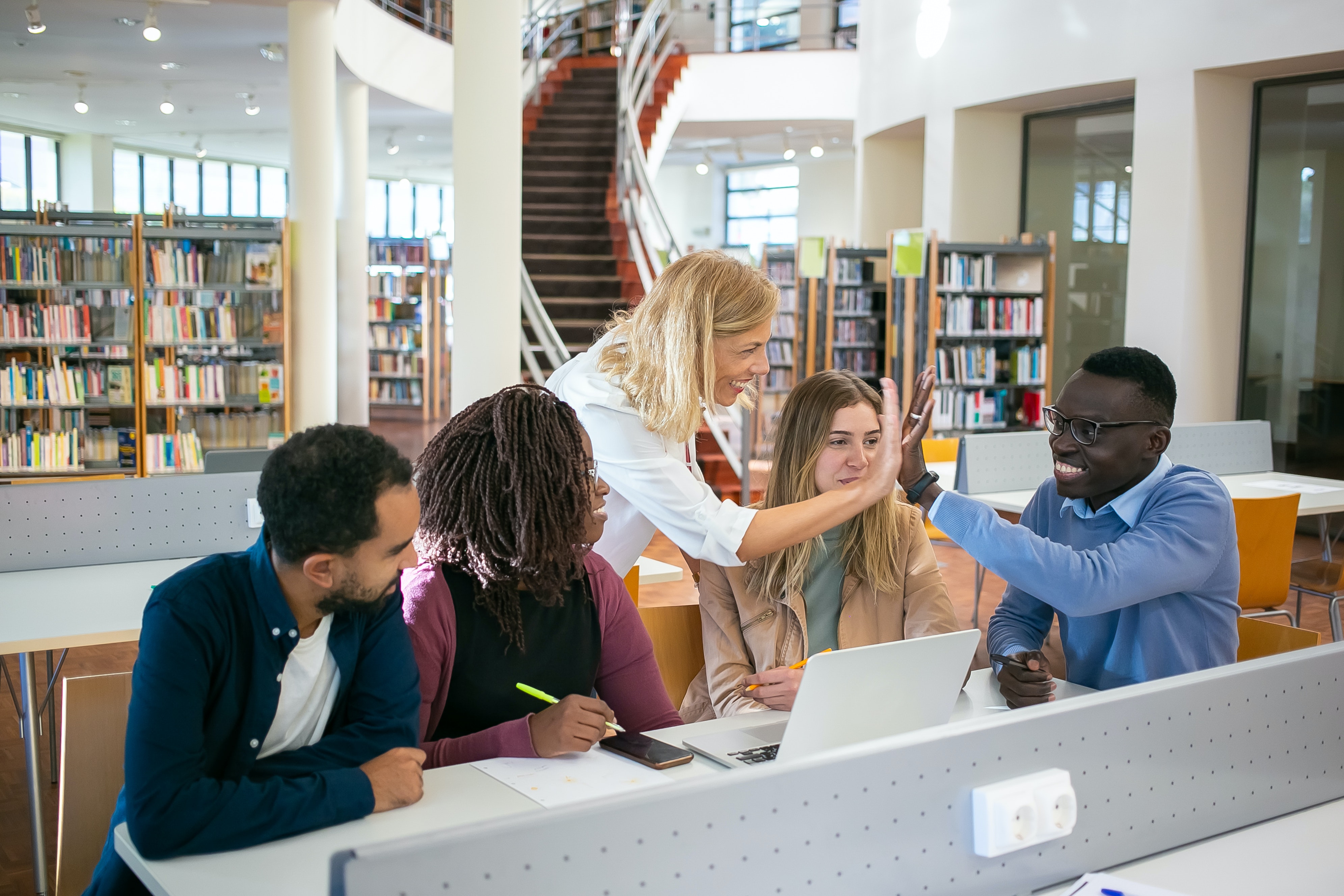 MENTORSHIP
You won't go thru the journey alone, you'll be in constant contact with a mentor & fellow students! We'll be with you every step of the way!

WHY I CREATED THIS PROGRAM FOR YOU

YOU SHOULD BEGIN THIS PROGRAM IF
-You need to take control of your future, but don't know where to start


-You're overworked and underpaid, you need something more fulfilling!


-You're currently in a job that has you feeling burnt out, you want a career that's more rewarding!


-You've know you've maxed out your current job,
you need a career where your potential can't be capped!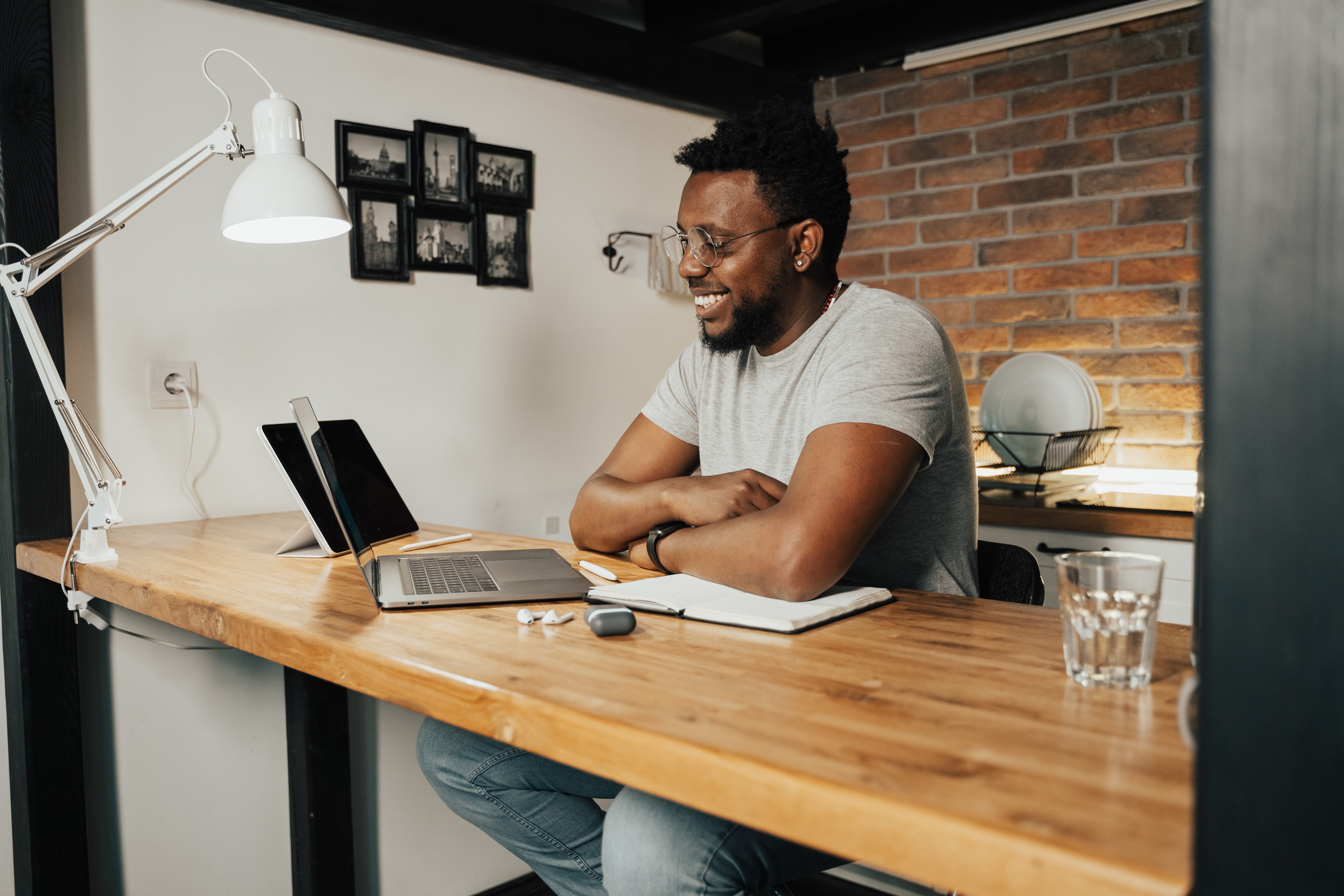 THE I.T. FIELD
NEEDS YOU!

There will be an estimated 300,000 new tech jobs created in 2023 alone! The current and future tech jobs are going to the most qualified and certified individuals. There are literally zero barriers for any person who has the right skills and credentials! Get the skills and the certifications you need with our ZERO TO I.T. HERO program. The right certifications can truly be life changing!

WHAT ARE STUDENTS SAYING ABOUT MASTER I.T.?
I passed my certification today! This program helped a lot because you presented in a very real fashion. This program was just top notch!  I am going to say it was well worth it! I'm making good money now. You gave me the skills I needed!!
- Richard S Allen , Current Student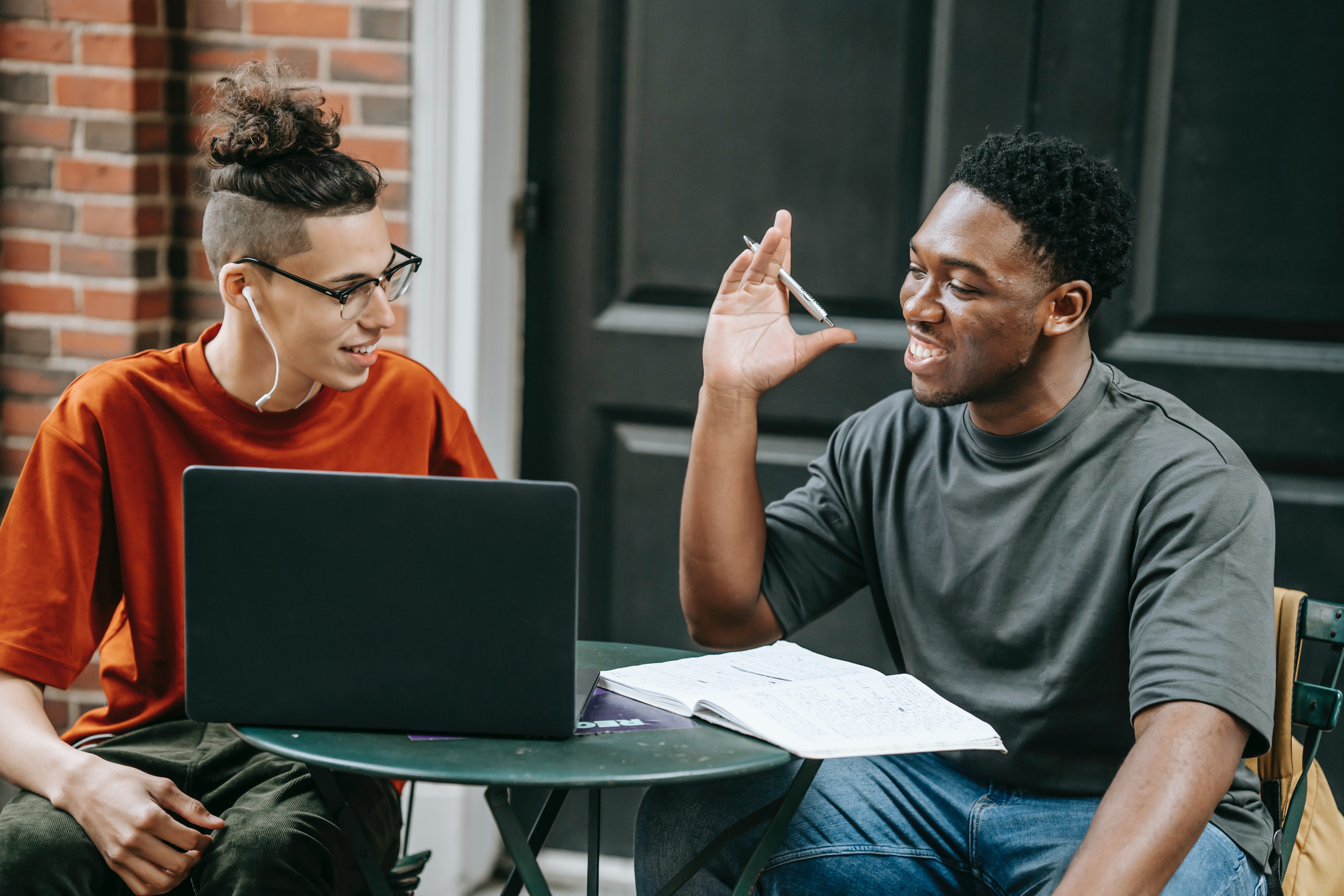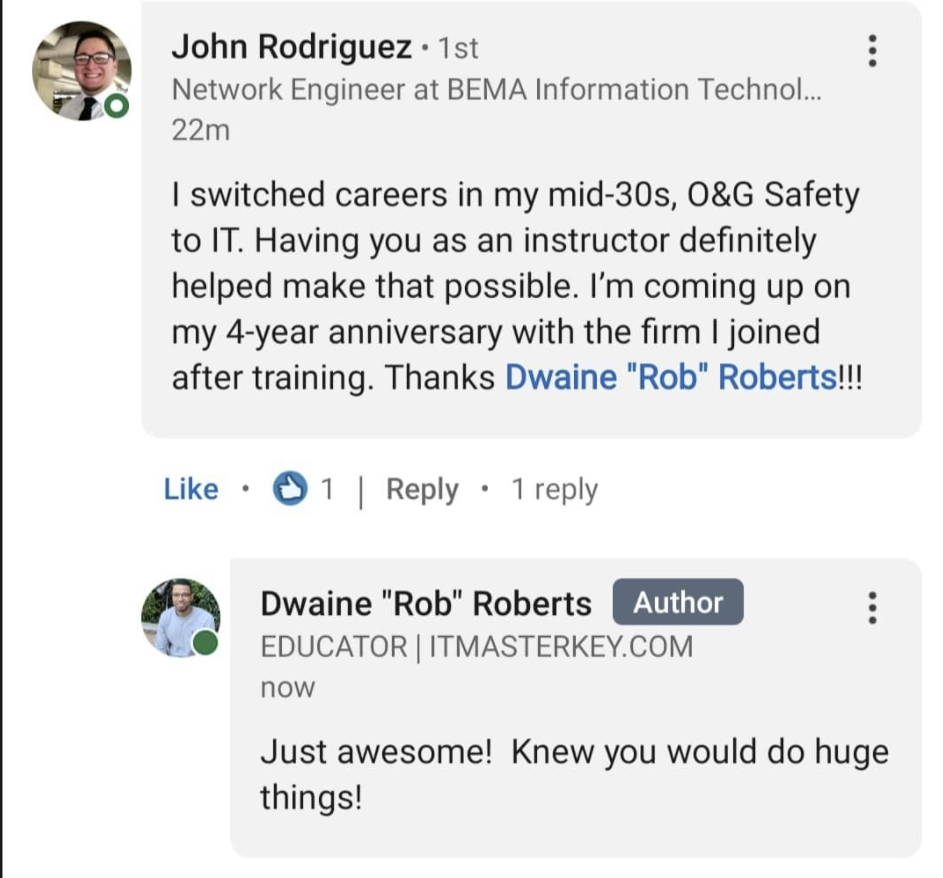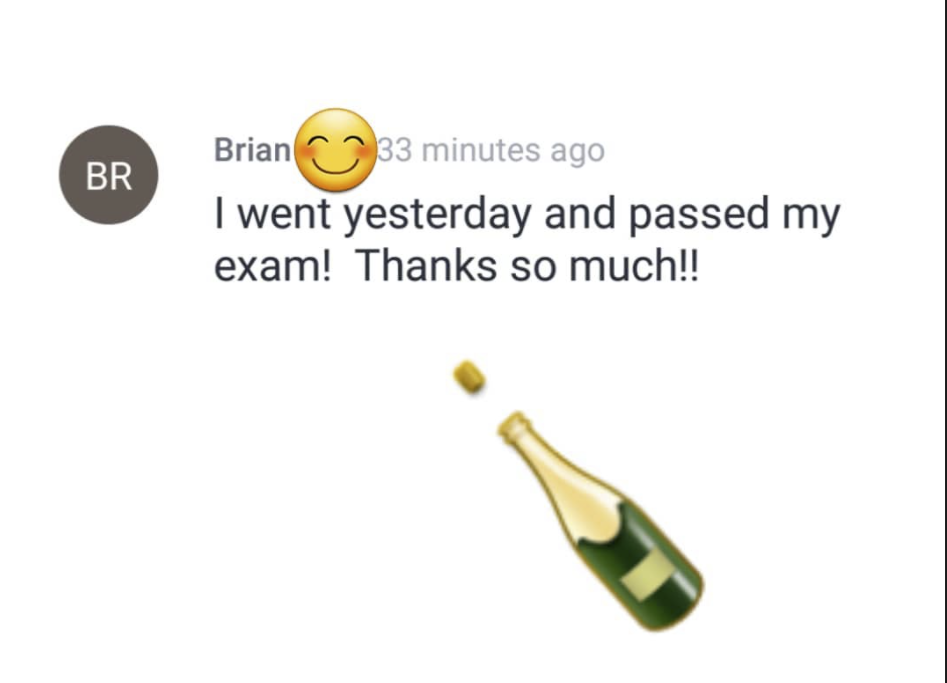 KATRON
"TRUCK DRIVER TURNED NETWORK ANALYST"
"I was an OTR trucker with a newborn on the way, I knew I had to make a change. With Master I.T. I was able to transition into I.T., while still being behind the wheel! "(Watch Katron's Full Journey)
-Katron Fields
I decided months ago I was going to take the Security + course but never acted on it. I'm now glad I did as this course was very informative, user friendly, and even funny at times. I would encourage anyone who is interested in obtaining certifications to excel their career in IT to start with Master I.T. first!
-Darryl Banks, Former Student
"Just wanted to say thank you for making the videos fun and easy to follow. I thank Jesus that I was lead to this course. I took the exam yesterday and passed! Went from a 633 to a 765!"
- Desmond Edmonds, Former Student


CODY
"CERTIFIED IN 30 DAYS"
"I could not believe how fast I got certified! This program works!" (Watch Cody's Full Journey Here)
-Cody, Former Student
"A month before the pandemic hit I regained my interest in I.T. I searched for a course but none seemed to fit, until I found Master I.T.'s course. The course is self paced so I don't feel rushed. Having quizzes included after each chapter helps me verify what I need to know before moving forward. I enjoyed the course and know for a fact it enhanced my student learning experience. This course is perfect for anyone who needs an online course"
-Sasha Thompson, Current Student
"My experience with Instructor Rob is one that will be remembered and cherished for life. Rob kept learning fresh, relatable, and always fun. Whenever students get a chance to be taught by Rob they will never forget what they have learned.!"
- Dane Arceneaux, Former Student

DVAUGHN
"CERTIFIED AND MOVING UP"
"Before joining the program I just couldn't seem to get this whole tech thing, with Master I.T. that all changed. I was able to get my I.T. certs to start my I.T. career!" (Watch Dvaughn's Full Journey)
- D'Vaughn Mobley, Former Student

HECTOR
"FROM ZERO TO I.T. PRO"
"I couldn't even tell you what a PC was before the Master I.T. program, now I'm in a full time tech job!
-Hector Santiago
"I really want to use this opportunity to thank Rob for being an awesome instructor. I started without having any background in I.T. Your dedication ,perseverance and commitment strongly assisted me to be focused and put in the never giving up mentality. I don't need the agility of an acrobat to say that your were instrumental to my success thus far may God bless you sir"
- Israel Olumese , Former Student
"Rob was a great instructor to me. Not knowing much about the IT industry he was able to pass on valuable information aside from the curriculum. Taking his time making sure each student understood the material and not just memorizing it. I really enjoyed his way of teaching the material having a passion for his students success really showed. My first certification I was able to obtain was because of him and his positive attitude of not giving up. Thanks Rob!"
- Frank Contreras, Former Student


"Rob was an engaging instructor who made going back to 'school' as an adult not so intimidating. Class was far from boring or tedious. He made it a priority to celebrate our individual successes. One on one follow-ups after exams, whether pass or fail, to discuss our strengths and the areas needing improvement. The classroom environment he created allowed many of us to thrive in the field of IT. Your dedication to helping your students succeed is very appreciated."
-McKiea Price, Former Student
"The course was amazing in its entirety. The value of knowledge you learn, and how easy it is to grasp each concept as well as retaining information, makes the investment a steal! I would DEFINITELY recommend this to all of my colleagues in the industry, as well as any newcomer looking to join the field. After completing this course, I feel more prepared than ever to take my exams!"
- Dvaughn Mobley, Current Student
"Robs instructing style is one that is very unique. He doesn't coddle nor does he push. He makes the student feel ok about missing a question because he makes them realize why/how they did it and why it was incorrect. Under Rob's instruction I passed 3 of 3 certs and I am incredibly thankful."
- Brandon Mcneely, Former Student
The professor makes the material fun and engaging, you are going to have laughs through out the course and enjoy learning your material. Some of the things I personally enjoy about these courses are the fact that they are self-paced. If you work an 8-5, you most definitely have time to put in some work on these courses because you can start, pause, rewind, replay and stop as you please. Another thing I like about these courses are the tests of knowledge throughout. The final two things I like about Master I.T. is that I can reach out to him and connect whenever I need to, he is always there for his students. The final thing I like about Master I.T. courses are that they are fun to learn. The information is not presented in plain old black and white text. Master I.T. gets creative with it! This is also part of the reasons why I signed up, I was following him on Instagram and saw his posts and said to myself "wow, these posts aren't bombarding with information about certs for once, they are straight to the point." Join the rest of us and get certified!
-Rajiv Persad
HERE'S 5 REASONS YOU NEED TO ENROLL

1. Make More Money
Becoming I.T. certified allows you to break into I.T. with a higher starting salary. Being certified also gives you great leverage for raises/promotions if you're already in the Information Technology Field

2. Save Time
The time commitment for certification is pretty low. With this program, most certifications are obtained with only 30 days of studying. 
3. Get Training That Matters
Get all the training you need, without any extra fluff. This program allows you to be specialized the most in-demand I.T. fields.
4. Take Control Of Your Life
This program allows you to determine the trajectory of your career. Certs give you the skills and confidence to march to your own beat.
5. Stand Out From The Crowd
With this program, you'll stand out from the competition. Certifications are a great way for employers to ensure you can actually perform the job
We are proud to be a veteran-led company. To show our appreciation for our men and women in uniform both past and present we offer discounts, for military and DOD personnel.

HERE'S A PEEK INTO THE PROGRAM:

Weekly Live Sessions
17,999$ Value
We offer weekly live training, miss a live session? No worries! We record all training so you can watch it later. This coupled with the on demand training, it'll be all you need to get certified!
I.T. Fundamentals Training
1499$ Value
This I.T. fundamental course is the only single certification course that covers all areas of IT foundations. This course will build your knowledge and confidence.
I.T. Specialist Training
3999$ Value
This program includes a full CompTIA A+ course. Ensuring you're ready to crush the exam! A+ is a certification employers will expect you to have for most roles. With just this cert alone you can fill roles such as:
✔ Support Specialist
✔ Desktop Support Analyst
Network Analyst Training
4999$ Value
This program includes a full CompTIA Network+ course. The courseware gives you the skills to troubleshoot, configure and manage an entire network. Network+ certified students fill roles such as:
✔ Network Analyst
✔ System Engineer
Cybersecurity Training
7999$ Value
This program includes cybersecurity training with our CompTIA Security+ courseware. Cybersecurity is the hottest field to get into right now! This is the #1 choice for the Department Of Defense when it comes to cybersecurity. Security+ certified students are working as:
✔ Security Engineers
✔ Penetration Testers
*BONUS TRAINING*
1999$ Value
Microsoft Cybersecurity Training
This program includes Microsoft cybersecurity training that will ensure you're able to recognize cyber threats and improve an organization's overall security posture. This training get's you fully prepared for our #1 Cybersecurity certification training, Security+!
Microsoft OS Training
This program includes training for the #1 operating system in the world, Microsoft! Knowing how to navigate and troubleshoot Microsoft windows is fundamental to begin building a career in technology.
Microsoft Network Training
This program includes Microsoft networking training to improve network operations knowledge. This course ensures you're prepared for the Network+ training.
Exam Vouchers
2999$ Value
You'll receive an exam voucher for each CompTIA exam, it'll be one less thing to worry about!
Students who have the training provided in this program are making nearly 100,000$ dollars a year on average, with some making well over 6 figures!
ONCE YOU INVEST IN YOUR EDUCATION, THE PROGRAM PRACTICALLY PAYS FOR ITSELF!

FREQUENTLY ASKED QUESTIONS

How long does it take to finish the program?
The training is self-paced, which means you can train whenever you like. Although this program is self-paced, will fully expect all students to complete the entire program in 16 weeks.
When do I start the program?
Right now! It is a 100% online program - you train whenever and wherever.
Can I finish the program in any order?
We have a certification roadmap that we use for all our students. This roadmap has allowed our students to flourish in the program.
What if I have a question? Is there somebody I can talk with?
Yes!  In fact we have a dedicated chat for students and a private student group, if you ever get stuck we'll be there to help!
What if I am unhappy with the program?
We would never want you to be unhappy! If you are unsatisfied with your purchase, contact us within 14 days of enrollment. If you've used less than 50% of any course we'd be glad to refund you